Over 40 Years of Cleaning Experience

With over four decades in the commercial cleaning industry, we rely on our experienced strata cleaners to keep your property in tip-top shape.

Trusted By Hundreds of Strata Properties

Our strong history of reliable and on-time professional strata cleaning services has earned us the trust of hundreds of properties Sydney-wide.

Quality Customer Service

Aligned with our commitment to open communication, we seek feedback from clients regularly so we can do a great job and provide quality customer service.
Strata cleaning involves cleaning all common areas of a strata property, whether residential or commercial. The building management hires a cleaner to maintain common spaces such as hallways, lifts, staircases, walkways, carpeted areas, car parks and bathrooms.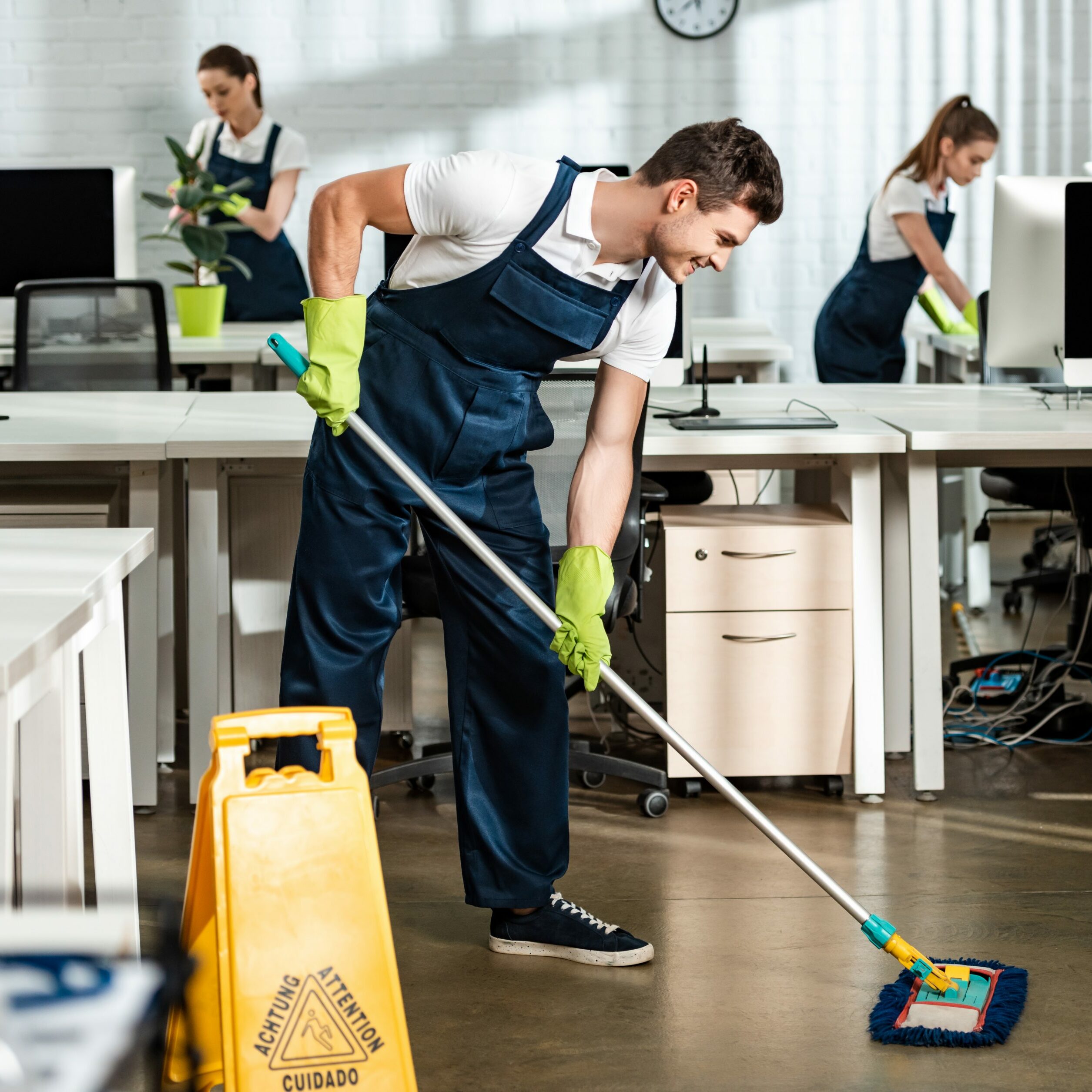 Clients we've worked with: MSR cleaning services have been cleaning our business now for over 5 years. In that time the management and staff are very professional and there quality of work is excellent.
Salvatore Gerace
2023-02-16
If you're looking for a cleaning company that provides outstanding service, well look no further because MSR services is the company for you. No matter how large or difficult the job is they will get it done. Their attention to detail when it comes to cleaning a premises is class leading.
lindsay farquhar
2022-12-20
I have been working with MSR Services for many year. Very proactive and responsive to all cleaning and facilities needs. Nothing is to difficult and during the pandemic MSR Services covered all levels of Covid defence including fogging and increase disinfectant cleaning of hard services to ensure a high level of hygiene within our facilities.
We are a small office, but the professional level of cleaning provided by Ricardo our cleaner from MSR is outstanding. He is professional, reliable and always does a great job. Alan CMDFA
We have been using MSR"s cleaning services for more than 7 years now, they do an excellent job of keeping our bathrooms clean, rubbish removal, steam cleaning carpets, window cleaning and pest control for us. They provide a great service at a competitive price, we would have no second thoughts at recommending them to any business
Prompt, efficient and friendly service. I love working with these guys. As the Manager of a busy Warehouse MSR make my life much easier.
Allan Schumacher
2022-11-17
My experience with MSR spans three decades. They are always willing to help and can be relied on.
Julie Mlinaric
2022-11-17
I have been working with MSR for years and found their management and staff friendly and great to work with. Noel being my account manager is very hands on and no task is ever an inconvenience for him. Would highly recommend
Have worked happily alongside Msr team for over 10 years. Excellent quality of work, fast and efficient professional service. We are always recommending their services to our clients and receiving outstanding reviews.
MSR has helped my business for a number of years with the secure destruction of documents, removal of waste and a make good when leaving a prior premises. The office staff are always helpful and make organising jobs extremely easy and the staff who I have interacted with have always completed work to a high standard and act in a professional manner.
MSR Services provides a wide range of professional strata cleaning and maintenance services to commercial, industrial and residential properties across Sydney. With over 40 years of experience, we have the knowledge and expertise to handle all your strata cleaning needs.
Our goal is to provide a high-quality service that will a great first impression on your customers, staff and building occupants. We take great pride in our work and treat each property with the respect and attention it deserves, which is why we always go above and beyond to exceed your expectations. Our competitive rates are combined with great customer service, giving you peace of mind knowing you can always count on us. Experience Across All Types of Strata Properties
Our 40 years of experience means we have cleaned all types of strata properties – industrial, residential and commercial. We know exactly what needs to be done to bring your property to a high aesthetic and hygiene standard. Single Point of Contact
We take strata cleaning seriously! You know who to contact at all times and can hold us accountable if you're unhappy with our strata cleaning services. If needed, we'll re-clean anything you're not happy with. Proven Track Record
Our proven track record of great service and reliability speaks for itself. You can always count on us to show up on time and finish the job without having to follow up numerous times. Competitive Pricing
We don't claim to be the cheapest in the industry, but we offer competitive prices that will give you great value for the quality of strata cleaning services we provide. We can work with you on pricing based on your cleaning needs.
As every property is different, we tailor our strata cleaning services to suit your property's needs.

Vacuuming and Mopping
Our vacuuming and mopping service covers all common areas of your property that need regular cleaning. These include hallways, lifts, staircases and carpets.

Bathroom Cleaning
All common areas of your property, including toilets, showers, sinks and taps, need regular cleaning. We will also empty all bins and replace any toiletries that may be required. Disinfection
Disinfection is important to help prevent the spread of germs and bacteria. We'll disinfect high-touch points like door knobs, handles, light switches and lift buttons. Carpet Cleaning
Carpets can get especially dirty when subject to high foot traffic, which is why we offer a regular carpet cleaning service for strata properties. This includes regular and steam cleaning. Recycling Services
With climate change becoming a major focal point today, there is a need to manage waste more consciously. We can take care of the recycling of big cardboard boxes and paper on your behalf.

Windows and Door Cleaning
We will ensure that all glass doors and windows on your property are kept clean and streak-free. This includes both internal and external windows and doors. Outdoor Cleaning
Our outdoor cleaning service includes pressure washing hard surfaces such as driveways and walkways, roof and gutter cleaning and external door and window washing. Car Park Cleaning
We can deliver outstanding results for your car park with a reliable pressure cleaning service that removes dirt, grime, mildew and debris to keep it looking its best.
Initial Consultation

The initial consultation is where we discuss your strata property's cleaning needs. We can either do it through a video chat, in person or via phone.

Site Inspectionv

We inspect indoor and outdoor areas that may need a regular cleaning program. This may vary but typically includes common areas, high-touch surfaces, bathrooms and parking lots.

Receive a Quote

Once we go through the property, we'll send a quote that lists all the cleaning services we provide. We are happy to explain this to you in more detail once you receive it.

Access and Storage

We may need to leave some products on site for regular strata cleaning jobs. In addition, we will need access passes to get into the property at the slotted time.

Cleaning Begins

We begin cleaning on schedule and perform all tasks detailed in the quote and accepted by you. We also clean up after ourselves, so your strata property is left spotless every time.

Performance Review

We constantly strive to improve our services and seek feedback from clients like yourself. Our team is always willing to listen and encourage you to tell us what you like and don't.
MSR Services provides strata cleaning services to properties across Sydney, from the South West to the North Shore and Central Coast. Some locations we service include:
Types of Strata Properties We Clean

Apartment Complexes
Apartment complexes typically have multiple units that share common areas such as hallways, staircases, bathrooms and elevators. We clean floors, windows, walls, doors and high-touch point surfaces such as lift buttons, switches and door handles.

Offices
Several offices within a complex or building can also be part of a strata property, sharing areas prone to dirt and grime. Following a regular maintenance and office cleaning schedule, we keep these areas clean, so you can make a great impression on clients.

Business Parks
Like office complexes, business parks have common areas often used by employees, customers and clients. We develop cleaning programs for business parks, including parking lots and other outdoor areas, to keep them in prime condition.

Retail Shops
Another type of strata property is retail spaces, which may be part of a shopping centre or mall. We understand the importance of making a good impression on customers, so we clean retail shop fronts and common facilities to high standards.

Factories and Warehouses
Factories and warehouses may also be part of strata properties with common spaces shared by different organisations. We assess the property's strata maintenance and cleaning requirements so we can offer a service based on your needs.

Storage Units
Storage units are another type of property run by strata building management. We offer regular cleaning services to keep these spaces clean, tidy and free of dust and dirt, including cleaning outdoor areas and high-touch surfaces.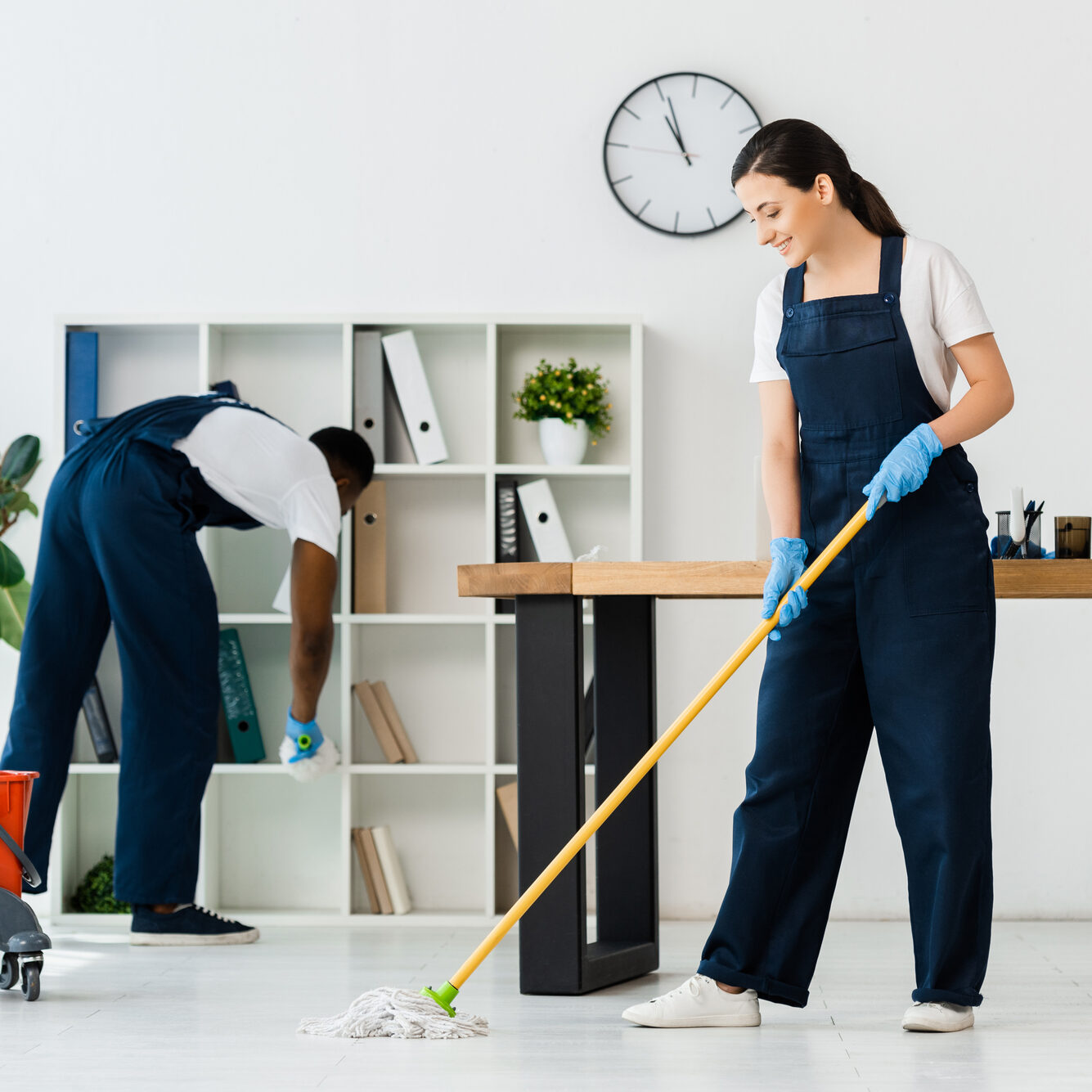 Professional Strata Cleaning Sydney
MSR Services is a professional strata cleaning company for Sydney properties. We work with building management to create a comprehensive strata cleaning checklist of all common areas on a property needing our attention. We then follow this checklist every time we are on your property so that no area is left untouched. We have the experience, knowledge and expertise to carry out all cleaning tasks quickly and efficiently.
Highly Recommended Strata Cleaners Sydney-Wide
Over the year, we have earned a reputation for delivering high-quality strata cleaning services across Sydney. We are proud to say that a lot of our business comes from repeat and referral customers, demonstrating our commitment to doing a good job.
Our goal is to ensure your property is always clean and presentable. We also offer a reasonable price and flexible scheduling, working around your property's needs. Feel free to ask us for a list of recommendations, so you can see the kind of strata cleaning service we'll provide.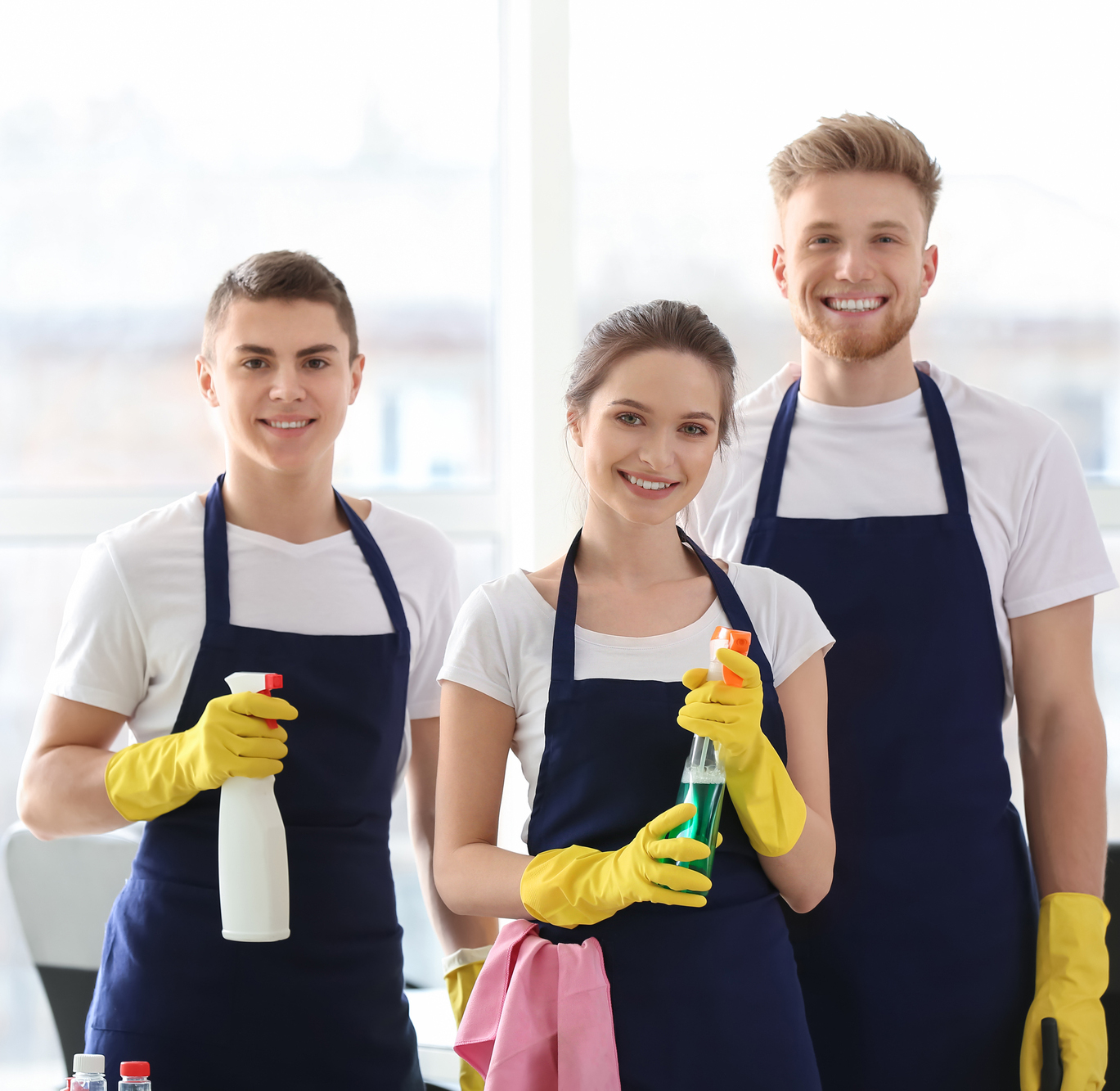 Frequently Asked Questions
You can either give us a call or send an enquiry through the website, and one of our friendly team members will contact you to discuss your strata cleaning needs. We'll book you in once we have gone through the process.
This will depend on your strata property size, cleaning requirements and frequency. Our rates are competitive and affordably priced without compromising on quality. We'll inspect your space and give you a no-obligation quote, which you are free to accept or decline.
Any property damage is covered under our liability insurance. However, our team is extremely careful and will do their best to avoid damaging any furniture and equipment on your property while cleaning.
Strata cleaning involves different tasks for common areas of a property, including sweeping, dusting, vacuuming, mopping, window cleaning, car park cleaning, carpet cleaning, surface wiping, and bathroom cleaning and disinfection.
We do not directly provide gardening services and lawn mowing. However, we can provide you with recommendations for reliable lawn mowing companies that will do a great job on your property.
A professional strata cleaning company like MSR Services is experienced in cleaning all types of strata properties. We know exactly what to do and use high-quality products to do a good job and ensure all areas are clean.