Clients we've worked with: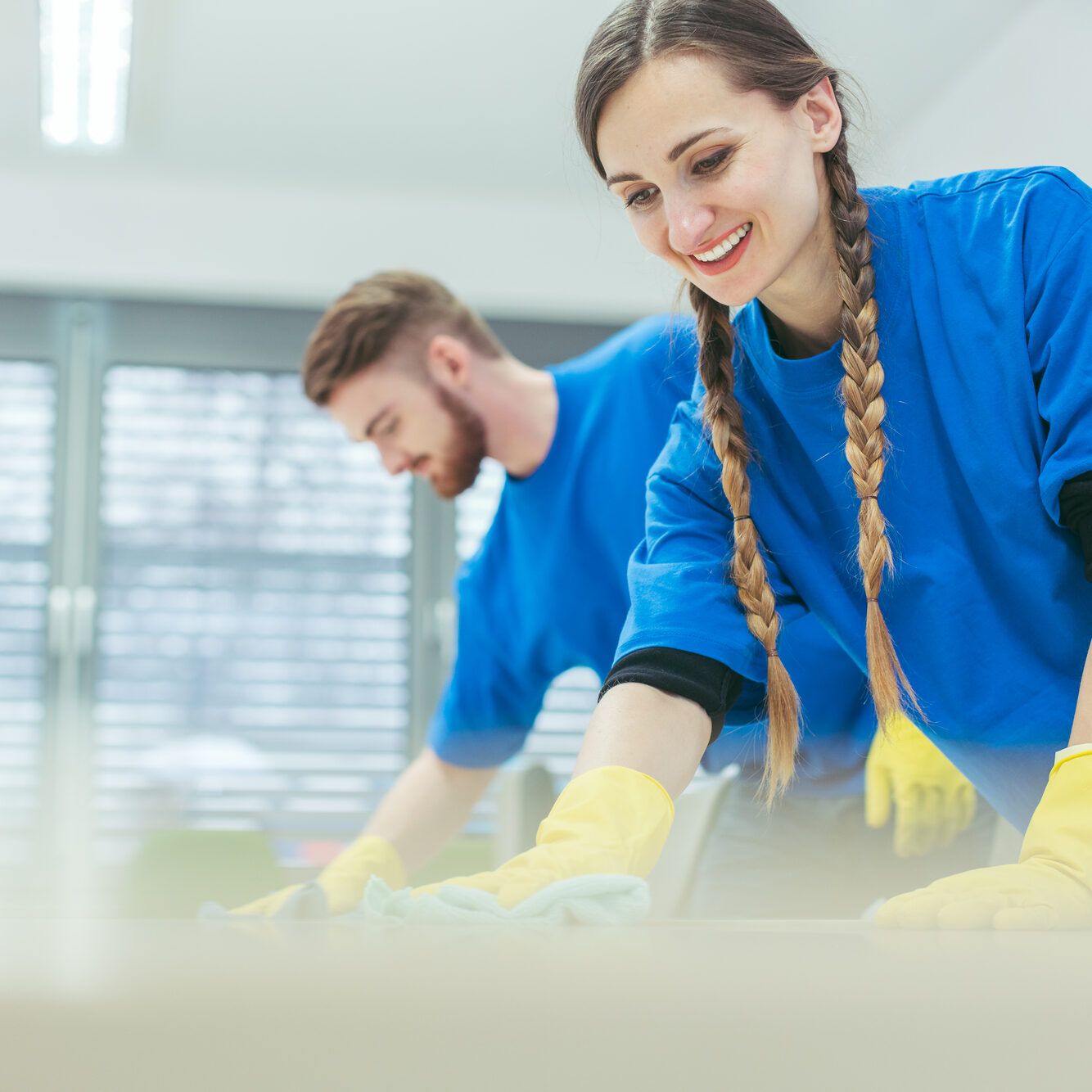 Our Commercial Cleaning Services in Sydney
Types of Properties We Clean
MSR Services is a professional commercial cleaning Sydney business that offers retail, industrial and office cleaning services. We understand the importance of maintaining a clean and presentable workspace and we go above and beyond to deliver the best possible results. Our cleaning services in Sydney can cover a wide range of properties:

Offices
A clean environment can help reduce stress, increase concentration and promote a healthier environment. Our office cleaning services will ensure the space is clean and clutter-free, so you can reap the benefits of a more productive workforce. Strata Properties
Our commercial cleaning Sydney service extends to strata properties. For strata cleaning in Sydney, our service includes thoroughly cleaning stairways, foyers, elevators, bathrooms and other common areas, making sure the spaces look appealing for residents and visitors of the building. 
Retail
Retail shops can easily get dirty when customers bring in dirt and debris from outside or products spill and create messes. Our commercial cleaning services will help you maintain a clean and hygienic environment for your staff and clients.  

Warehouses
Commercial cleaning will keep products clean and organised in a warehouse setting, ensuring your employees are safe and preventing product contamination. Our cleaning services are second to none. Restaurants & Cafes
First impressions are everything when you run a restaurant business. Our expert cleaning team will give the space a thorough clean and make sure it is always inviting and presentable for your customers.

Industrial Units
Whether you're on a factory floor, an automotive plant or any other type of industrial facility, we have the tools and experience to offer professional cleaning services without getting in your way. 
For the best commercial cleaning Sydney has to offer, MSR Services has you covered.
MSR cleaning services have been cleaning our business now for over 5 years. In that time the management and staff are very professional and there quality of work is excellent.
Salvatore Gerace
2023-02-16
If you're looking for a cleaning company that provides outstanding service, well look no further because MSR services is the company for you. No matter how large or difficult the job is they will get it done. Their attention to detail when it comes to cleaning a premises is class leading.
lindsay farquhar
2022-12-20
I have been working with MSR Services for many year. Very proactive and responsive to all cleaning and facilities needs. Nothing is to difficult and during the pandemic MSR Services covered all levels of Covid defence including fogging and increase disinfectant cleaning of hard services to ensure a high level of hygiene within our facilities.
We are a small office, but the professional level of cleaning provided by Ricardo our cleaner from MSR is outstanding. He is professional, reliable and always does a great job. Alan CMDFA
We have been using MSR"s cleaning services for more than 7 years now, they do an excellent job of keeping our bathrooms clean, rubbish removal, steam cleaning carpets, window cleaning and pest control for us. They provide a great service at a competitive price, we would have no second thoughts at recommending them to any business
Prompt, efficient and friendly service. I love working with these guys. As the Manager of a busy Warehouse MSR make my life much easier.
Allan Schumacher
2022-11-17
My experience with MSR spans three decades. They are always willing to help and can be relied on.
Julie Mlinaric
2022-11-17
I have been working with MSR for years and found their management and staff friendly and great to work with. Noel being my account manager is very hands on and no task is ever an inconvenience for him. Would highly recommend
Have worked happily alongside Msr team for over 10 years. Excellent quality of work, fast and efficient professional service. We are always recommending their services to our clients and receiving outstanding reviews.
MSR has helped my business for a number of years with the secure destruction of documents, removal of waste and a make good when leaving a prior premises. The office staff are always helpful and make organising jobs extremely easy and the staff who I have interacted with have always completed work to a high standard and act in a professional manner.
Commercial Cleaning Sydney-Wide
Hiring professional cleaning services in Sydney can save you time and money in the long run – helping you maintain a professional appearance and promoting a healthy work environment.
Whether you have a small cafe in the Hills District or a large office in the Sydney CBD, our professional and experienced commercial cleaning staff will go above and beyond to ensure your premises are clean and hygienic. Experience what a clean space truly feels like with our commercial cleaning services.
We know that every business is different, which is why we offer customised cleaning services in Sydney. Our cleaners are meticulous and will pay attention to even the smallest details, so you can be confident of a thorough commercial cleaning job tailored to your business requirements.
For a free commercial cleaning or Sydney office cleaning services quote, contact MSR Services today.
Why Choose MSR Services For Your Commercial Cleaning Needs? Reliability
We have over 30 years of experience in the commercial cleaning industry. Our ISO 9001 certification demonstrates our ongoing commitment to good customer service and high cleaning service standards. Flexibility
From one-time visits to routine maintenance to deep cleaning, we can tailor our commercial cleaning services to suit your business schedule without compromising on quality and reliability. 

Communication
We believe in an open channel of communication with our clients and will keep you updated on our progress at all times. We also encourage you to ask questions about our cleaning services. 

Monthly Pricing
Our no-obligation month-to-month pricing contracts with no hidden fees have proven popular with many clients who want a reliable commercial cleaning service without breaking the bank. 
For a free office cleaning or commercial cleaning services quote, give us a call today.
About MSR Services Sydney
MSR Services has been providing commercial cleaning services in Sydney since 1985. As experienced commercial cleaners, we know how crucial it is for business owners to maintain a clean and hygienic work environment whether you're on a factory floor, a warehouse, an office, a shop or any other commercial environment.
Our team is highly trained and experienced in cleaning all types of commercial premises, so you can rest assured that your workplace is in safe hands. We offer a range of cleaning services that can be customised to suit your specific needs, including regularly scheduled cleaning, one-off deep cleans, carpet cleaning, hospitality cleaning, healthcare facility cleaning, floor cleaning, lease cleaning, sanitising and much more.
We understand that having a clean commercial property is important to you and your clients. But we also know that finding the time to keep up with the cleaning task can be tough. That's why we started MSR Services so you wouldn't have to choose between your time and comfort. Customer satisfaction is our number one priority! 
If you're looking for office cleaners in Sydney, contact us today.
Our Commercial Cleaning Process
Customer Brief

We'll talk to you about your commercial cleaning needs and how you want the space to look, and make sure we have all the right equipment and products to do a good job. 

Site Check

After your enquiry, we visit your property and inspect the space. This gives us a more specific understanding, so we can tailor our commercial cleaning services accordingly. 

Cleaning Quote

Once we understand your commercial cleaning needs and budget, we'll send a no-obligation quote that you are free to accept or decline. There is no lock-in for our cleaning services. 

Access & Storage

We'll secure permits and passes for our professional cleaners as well as arrange storage areas where we can leave office cleaning equipment and materials safely on your site.

Begin Work

We begin all office cleaning services at the scheduled start date without missing a beat. Our team is reliable and will be there right on time so you have peace of mind. 

Feedback

We keep you updated on our progress every step of the way and always encourage you to provide feedback. This way we make sure you are happy with our commercial cleaning services. 
Looking for commercial cleaning in Sydney? Contact MSR Services today!
Additional Services We Provide
At MSR Services, we don't just stop at cleaning. Our clients love that they can rely on us for a range of other services and don't have to find and deal with additional contractors. In addition to our cleaning services, we also provide:

Waste Management
As part of our office and commercial cleaning services in Sydney, we pick up broken electronic equipment, grease trap waste, and metals and do co-mingle removal. We can also recycle papers and cardboard boxes in your office premises – making sure your waste is managed in the most responsible way possible.

Bathroom Supplies
Your bathroom is an important part of your office or commercial property – for your employees, clients and anyone else using the space. Staying on top of bathroom supplies can be difficult when you're busy. That's why we offer a wide selection of bathroom supplies like soaps, handwashing liquids, toilet paper and sanitary bins to keep you well stocked. 

Secure Document Destruction
Concerned about confidential papers falling into the wrong hands? We also offer a secure document destruction service, helping you properly shred your paperwork. We're not just here to fulfil your commercial cleaning needs in Sydney; we'll help you protect your confidential data too.

Make Good
We can take care of all the handyman work, floor cleaning, pest control, disinfection services and other cleaning services you need so you can focus on settling down in your new office during a move. We'll work within your budget to make sure the whole process is stress-free.
Commercial Cleaning Sydney: Things to Check
Insurance & Worker's Compensation
Any office cleaning company you hire should have the right insurance before working on your property. This covers you for any unforeseen events like property damage, equipment damage or injuries while cleaning is taking place. This protects you from any financial risks that may occur. 
Worker's compensation is also important because you are not liable for paying medical expenses in case of injuries on site. Most commercial cleaning services in Sydney have this in place because accidents can happen, but it's always important to check ahead of time. MSR Services is licensed and insured, so you have complete peace of mind. 
Type of Services Provided
Ideally, you should check all the services provided by the cleaning services company because not all may provide the same level of detail or customisation that you need. Some might provide standard services while others like MSR Services can tailor a solution just for you.
The services may also depend on the area that needs cleaning. For example, some commercial cleaning services may not have the capability to manage larger spaces or high windows. If you have any special cleaning services needs, you should ideally check this in advance so you get the most appropriate service for your needs. 
Affiliations & Accreditations
It is always a good idea to check the accreditations of the office cleaners. As with any industry, there may be some unqualified or inexperienced cleaning services that could end up doing more harm than good.
When you're looking for a commercial cleaning company, make sure they have a strong reputation for providing reliable cleaning services. As a member of the Building Service Contractors Association of Australia (BSCAA), we follow industry best practices to ensure your property benefits from the best possible commercial cleaning job.
Inclusive Services
Commercial cleaners are usually fairly specific about what will and will not be cleaned as part of their contract. This is important for you to understand, so you can ensure all the cleaning services you need are covered, including hard-to-reach windows, carpet cleaning and more.
At MSR services, we are committed to providing a trusted and reliable cleaning service at competitive industry prices. If you want something done, just let us know and we'll do our best to accommodate your need when preparing a cleaning services quote.
Agreement Periods
Some commercial cleaning companies require you to sign up to a 12-month lock-in contract, while others like MSR Services offer month-to-month options that give you the flexibility to cancel or suspend services at any time.
With over 30 years under our belt, we are confident with the quality of our commercial cleaning work and have been working with many of our clients for several years already. We'll work out the office cleaning services terms with you ahead of time so you have complete clarity and are always in the loop.
Quality Commercial Cleaning in Sydney
If you are looking for professional cleaning services for your commercial property, look no further. Our commitment to quality commercial cleaning in Sydney has made us a popular choice with many businesses that want peace of mind. We offer a range of services to keep your premises clean and tidy. These include office cleaning, strata cleaning, carpet cleaning and more. We use the latest cleaning equipment and products to give your premises a full top-down clean, including floors, appliances, fixtures and carpets.
We understand that your office or industrial facility is more than just a space – it's where you do business and needs to be clean and presentable at all times. That's why our commercial cleaning services professionals are careful to protect your equipment and furniture. Your satisfaction is our number one priority, and we will go the extra mile to make sure your premises are sparkling clean.
If you are looking for the best commercial cleaning Sydney has to offer, look no further than MSR Services.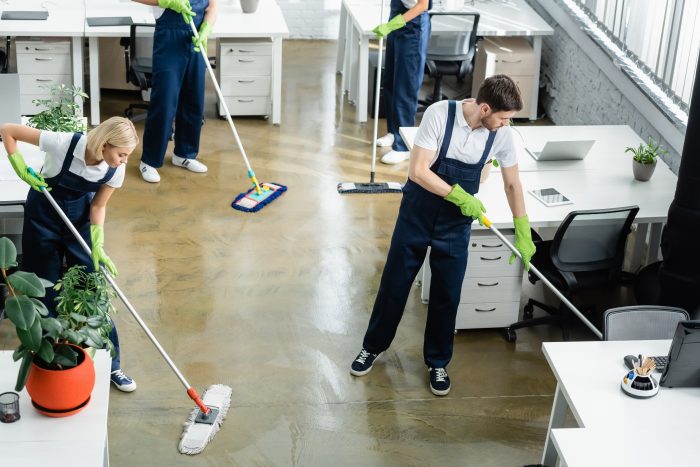 Frequently Asked Questions
Professional office cleaning services can help to keep your workspace clean and hygienic, which is so important to maintain staff productivity and leave a good impression on your customers.
We're not like other Sydney commercial cleaners who just show up to do the job and then leave. We take the time to get to know you and your business so that we can understand your specific needs. This way, we can tailor our commercial cleaning services to suit you and make sure that your workplace is always looking its best. Contact us today if you need a cleaning solution that is customised to your needs. 
We provide commercial cleaning services for businesses of all sizes, from small cafes to large industrial facilities. Just tell us more about your space and our cleaning team can tailor a cleaning solution to your needs. Whatever your cleaning requirements, just let us know and we'll ensure you get the job you want.  
No. Our office cleaning solutions are available after hours where needed so no one needs to supervise us. We'll take care of your property like it was our own. Once we confirm the cleaning services you need, we can take it from there. 
No. Our Sydney commercial team is happy to provide a free cleaning services quote for your commercial cleaning needs. 
A commercial cleaning company will have the time and resources to do a thorough job, including all those nooks and crannies that you might not be able to reach. When it comes to professional cleaning services in Sydney, MSR Services is the name you can trust! 

Depending on the size of your office and the foot traffic, your office should be cleaned at least once a week. High traffic offices may need to be cleaned more often. When you connect with us, we can provide more details of our commercial cleaning Sydney service. 
We use commercial-grade commercial cleaning products like detergents, disinfectants and stain removers. We make sure the products are eco-friendly and safe for your staff and customers.
You can pay for our cleaning services through a bank transfer or credit card. We are happy to work that out with you. 
Our cleaning services are scheduled at your convenience. We understand that businesses operate on different schedules, which is why we offer a range of appointment times and will arrive on schedule to clean your Sydney commercial property. 
Our Sydney commercial cleaning team is insured and licensed and will cover any property damage in case of an unforeseen accident while cleaning your commercial space. For the best commercial cleaning Sydney has to provide, contact us at MSR Services today. 
We always provide periodic updates and communicate everything we do, so you are always aware of our progress. If needed, we will also take before and after pictures of all the commercial and office cleaning services we provide. 
Our commercial cleaning services include window washing, carpet cleaning, waste management, e-waste disposal, bathroom supplies and more. No matter what our cleaning team does, we assure you of quality service and will make sure you a thoroughly satisfied with our work. Just let us know your cleaning requirements and we'll tailor a solution accordingly. 
No, the price we quote is all-inclusive. We use our own commercial cleaning supplies and equipment because we know what works well on most surfaces.
The time it takes for office cleaning services varies depending on the size of the space, the level of detail required and the amount of foot traffic. Our office cleaners always do a thorough job and will advise you of the time needed in advance so you can prepare better. If you need any specific cleaning solutions like window cleaning, sanitising or carpet cleaning, we'll assess the space and give you a timeframe as well. 
While we are proud of our cleaning services, we always encourage our clients to do their bit to maintain a clean office. That includes encouraging office staff to avoid leaving rubbish strewn around. You'll also want to make sure rubbish bins are placed throughout the office. Hiring a professional cleaning company on a regular basis can help you maintain a clean and hygienic work environment for your employees and clients. 
For one-off commercial cleaning in Sydney, we need at least a 24-hour notice so we can put together a team for your property. For all regular cleans, we'll establish a regular commercial cleaning schedule with you. Just give us a call and let us know what cleaning services you need and we'll work it out for you. 
Our process is simple. We'll first get some information from you before providing you with a commercial cleaning quote. If we agree on the budget and schedule, our team will get to work!
We always recommend that our customers declutter their office space before we arrive. This will help us to clean your space more quickly and efficiently. Also, try to pick up items from the floors so we can do a more thorough clean. 
Commercial cleaning companies like MSR Services undergo extensive training and have access to specialised equipment and chemicals. If you want a great cleaning experience without the hassle, let us help you. 
We service all areas of Sydney, including the CBD, the Northern Beaches, the North Shore, the Eastern Suburbs and Western Sydney. For the best commercial cleaning Sydney has to offer, contact us today and we'll come out to you no matter where you are based in the city.