Clients we've worked with: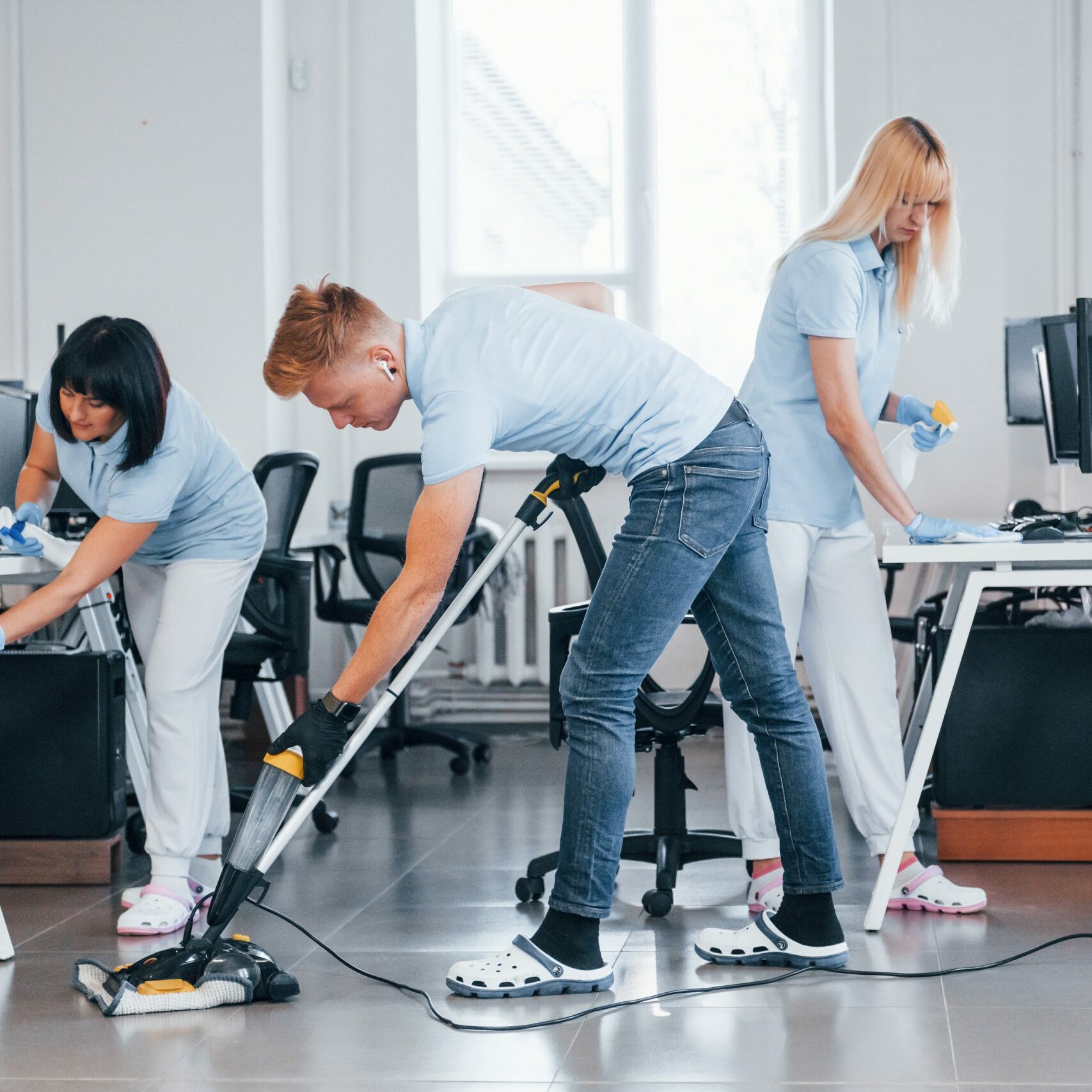 Why Choose MSR Services for your Sydney Office Cleaning?
MSR Services is passionate about helping offices stay clean, tidy and safe for employees and customers. We have over 30 years of office cleaning experience across the length and breadth of Sydney.
Competitive Pricing

Our prices are fair and competitive, and strike a good balance between providing excellent value for money and paying award wages to our staff.

Attention to Detail

Every detail is carefully considered, from rostering staff correctly to showing up on time to leaving no corner untouched during the office cleaning process.

Excellent Communication

Our commitment to excellent communication and customer service means you get an honest company with a team that will provide the best service possible.
MSR cleaning services have been cleaning our business now for over 5 years. In that time the management and staff are very professional and there quality of work is excellent.
Salvatore Gerace
2023-02-16
If you're looking for a cleaning company that provides outstanding service, well look no further because MSR services is the company for you. No matter how large or difficult the job is they will get it done. Their attention to detail when it comes to cleaning a premises is class leading.
lindsay farquhar
2022-12-20
I have been working with MSR Services for many year. Very proactive and responsive to all cleaning and facilities needs. Nothing is to difficult and during the pandemic MSR Services covered all levels of Covid defence including fogging and increase disinfectant cleaning of hard services to ensure a high level of hygiene within our facilities.
We are a small office, but the professional level of cleaning provided by Ricardo our cleaner from MSR is outstanding. He is professional, reliable and always does a great job. Alan CMDFA
We have been using MSR"s cleaning services for more than 7 years now, they do an excellent job of keeping our bathrooms clean, rubbish removal, steam cleaning carpets, window cleaning and pest control for us. They provide a great service at a competitive price, we would have no second thoughts at recommending them to any business
Prompt, efficient and friendly service. I love working with these guys. As the Manager of a busy Warehouse MSR make my life much easier.
Allan Schumacher
2022-11-17
My experience with MSR spans three decades. They are always willing to help and can be relied on.
Julie Mlinaric
2022-11-17
I have been working with MSR for years and found their management and staff friendly and great to work with. Noel being my account manager is very hands on and no task is ever an inconvenience for him. Would highly recommend
Have worked happily alongside Msr team for over 10 years. Excellent quality of work, fast and efficient professional service. We are always recommending their services to our clients and receiving outstanding reviews.
MSR has helped my business for a number of years with the secure destruction of documents, removal of waste and a make good when leaving a prior premises. The office staff are always helpful and make organising jobs extremely easy and the staff who I have interacted with have always completed work to a high standard and act in a professional manner.
Our Office Cleaning Services
Office cleaning is our specialty. We offer a range of services to keep your office looking its best.

Vacuuming
We provide vacuuming for all kinds of office floors, tiled, wooden or carpeted. Depending on your layout, we can work around your desks, computer equipment and cabinet files to ensure every corner is covered.

Dusting
To help maintain a pristine office appearance, we dust all desks, surfaces, windowsills, door frames, artwork, light fittings and any other areas that need attention to keep them looking clean.

Floor Cleaning
Floors are subject to high foot traffic in offices, which means they can get dirty quickly. Our floor services include carpet cleaning, tile cleaning and floorboard cleaning for a spotless appearance.

Window Cleaning
Windows are subject to dirt and debris and can make your entire office look filthy. Using high-quality cleaning solutions, we wash them inside and outside to ensure a clean, streak-free appearance.

Wall Cleaning
Over time, walls can begin to look grubby from fingerprints, smudges and general dirt. We clean all types of walls, including painted, wallpapered and tiled, to leave them looking sparkling clean.

Equipment Cleaning
We can also deep clean your equipment, such as computers, printers and photocopiers, to keep them dust-free and in good working order. This protects them from damage and helps them last longer.

Kitchenette Cleaning
Our kitchen cleaning services include cleaning ovens, microwaves, sinks, benchtops and cupboards. We also empty bins, wipe down surfaces and clean floors for a complete clean.

Bathroom Cleaning
Bathroom cleaning includes disinfection of toilets and urinals with particular attention to high-touch areas like taps, basins, soap dispensers and door handles. We also replenish toilet paper and soap dispensers as needed.
Office Cleaning Sydney Wide
Our office cleaning services are available to businesses Sydney-wide – from Sydney's CBD to Greater Western Sydney to the Lower North Shore. Some of the locations we service include:
Depending on the job, we can also cater to businesses in other parts of New South Wales like the Central Coast and Wollongong.
5 Reasons to Use Our Office Cleaning Service in Sydney
MSR Services offers quality cleaning solutions at affordable rates. We always go above and beyond to make sure our clients are happy with our work. Some of teh reasons why our clients choose to work with us include:
If you're looking for a professional office cleaning company in Sydney that you can rely on, look no further than MSR Services.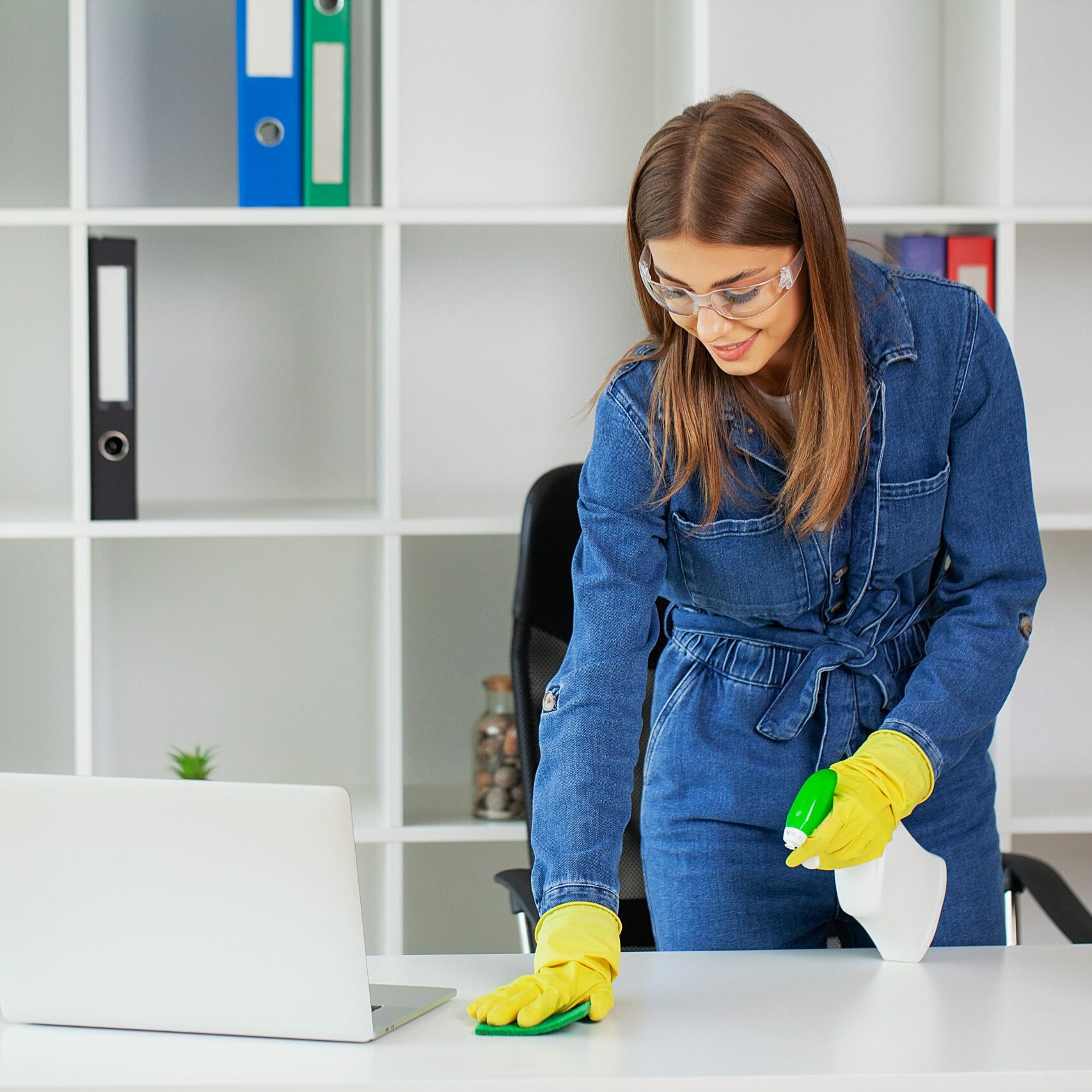 Cleaning Solutions We Provide for Offices
We cater to the needs of every business through a combination of scheduled and one-off cleans. Our strata cleaning Sydney services also extend to commercial office complexes. No job is too big or small for us.

Recurring Cleaning
Our recurring office cleaning services will help you maintain a clean, safe and healthy environment for employees and customers. This includes vacuuming, dusting, carpet cleaning, bathroom cleaning, kitchen cleaning, mopping, replacing bin liners and replenishing toilet rolls and bathroom supplies.

One-Off Cleaning
Apart from recurring cleaning, some offices may also choose to have one-off cleans that may include deep cleaning services such as carpet steam cleaning, sanitisation, door and window cleaning and disinfection services. Cleaning equipment (not part of the recurring cleaning) is another service we can provide.

Event Cleaning
Office parties are ideal for improving morale, building team spirit and encouraging employee productivity. We understand that cleaning up a dirty space afterwards can be a hassle, so we offer before and after-party cleaning services in Sydney to take care of the mess while you enjoy the revelry.

End-of-Lease Cleaning
When it's time to move out of your office, we can help make sure you get your bond back with our end-of-lease cleaning service that includes carpet steaming, disinfection, advanced equipment cleaning, kitchen cleaning, and door and window washing. We'll leave the place spotless as part of the bond clean.
Types of Offices We Clean
At MSR Services, we don't just stop at cleaning. Our clients love that they can rely on us for a range of other services and don't have to find and deal with additional contractors. In addition to our cleaning services, we also provide:

Corporate Offices
We cater to all types of offices, whether traditional enclosed spaces or open-plan layouts. The workspace design is different for open floor plan offices that include open cubicles and shared desks compared to traditional office layouts with enclosed offices and cordoned-off sections. We will work with you to develop a cleaning schedule that suits your office best.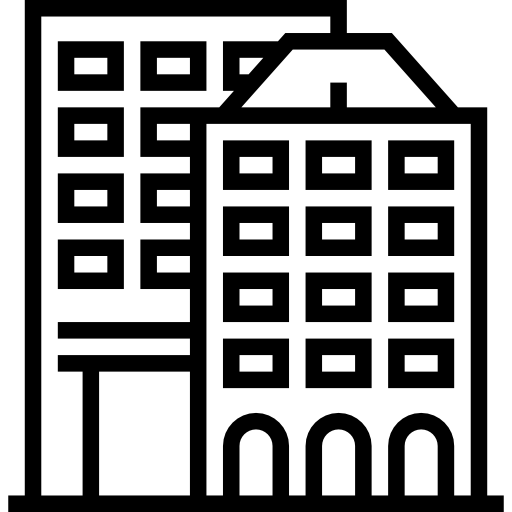 Co-Working Spaces
Co-working spaces cater to different organisations that may gather to work in a neutral space, which is usually run by a third party. This differs from traditional offices since the people are not usually from the same team or company. With so many people using the space regularly, it's important to keep it clean, disinfected and sanitised.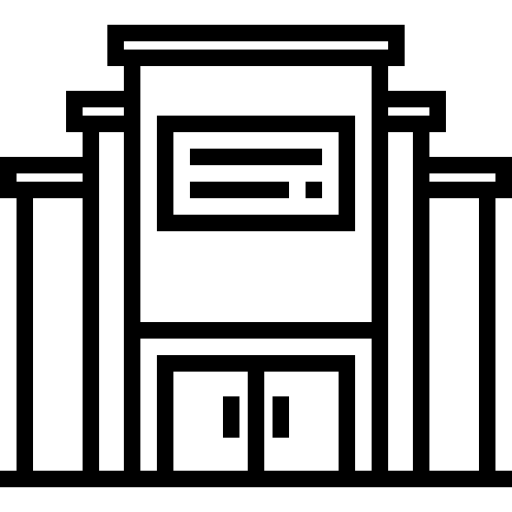 Shared Office Spaces
Co-working spaces cater to different organisations that may gather to work in a neutral space, which is usually run by a third party. This differs from traditional offices since the people are not usually from the same team or company. With so many people using the space regularly, it's important to keep it clean, disinfected and sanitised.

Creative Offices
A creative office differs from corporate and shared offices in layout, style and design. Typically, you'll notice the space is unhindered and open where employees are free to move around. The design is also more unique and often includes features that inspire creativity, such as art on the walls or natural light. We are experienced in cleaning these types of offices.

Head Offices
Head offices are usually found in business parks or estates and are characterised by their large size on one or several floors. The space may be used for various purposes, such as office desks, creative spaces, storage areas, production areas and more. They may require deep and regular cleaning to maintain a safe and clean environment.

Serviced Offices
Serviced offices provide a working space complete with all the amenities you need, such as meeting rooms, conference facilities, business lounges and more. These are generally leased on a short-term basis and may need regular cleaning to ensure the space is presentable for clients and customers.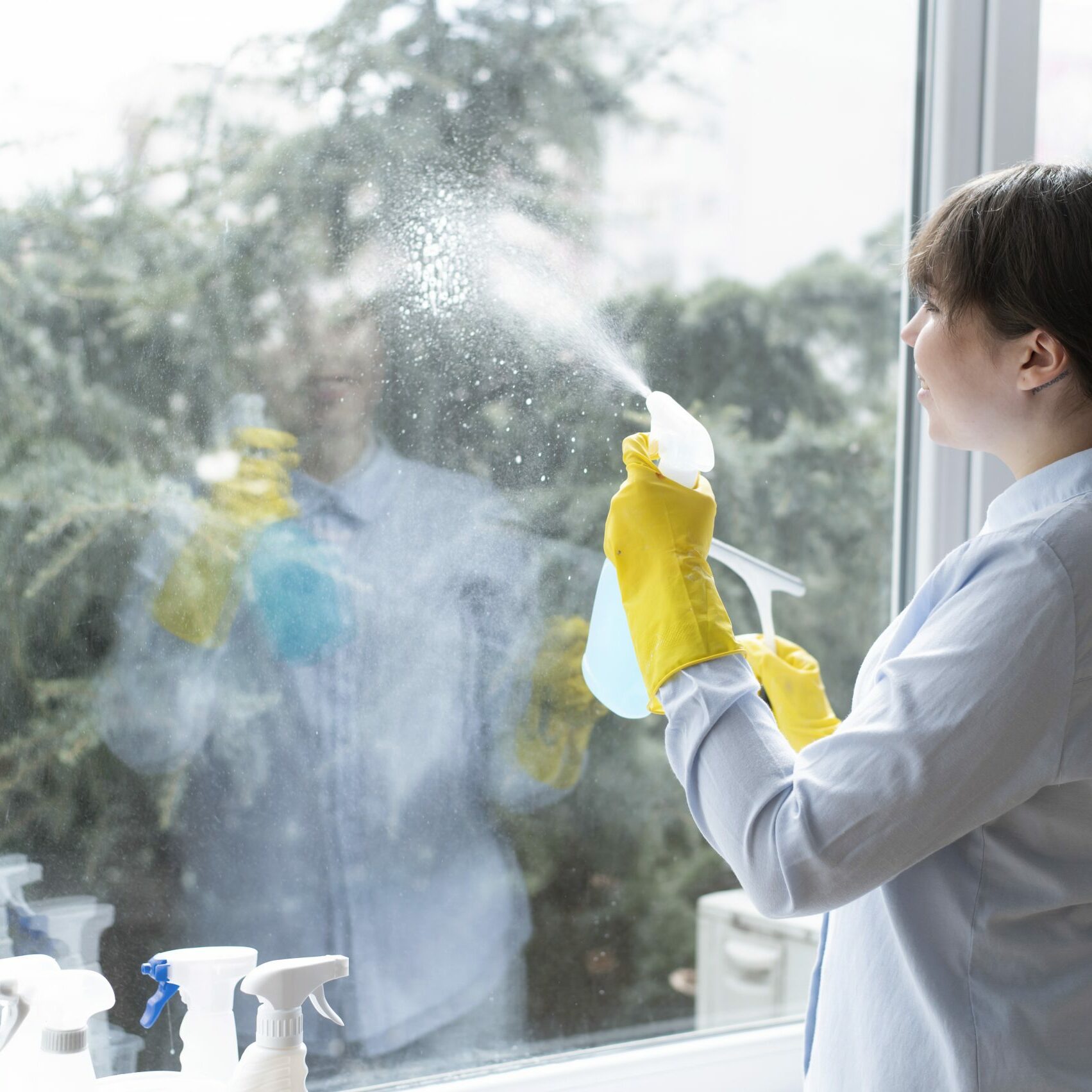 Other Office Cleaning Services We Can Provide
MSR Services is one of the best rated providers of office cleaning services in Sydney. From a humble origin as a small, family-run business in North West Sydney nearly 40 years ago, MSR Services has expanded its services to cover the whole city – from the Northern Beaches to the Greater West and beyond.
We offer office cleaning in Sydney for a mix of businesses, from small boutique organisations with a handful of staff to large multi-national corporations that occupy entire buildings.
We combine our extensive industry experience with a huge emphasis on great customer service, ensuring you are 100% satisfied with our commercial cleaning services. This commitment is one of the reasons why our clients always give us a 5-star rating and why we have a huge number of referral customers.
Our team of highly trained professional cleaners use the latest technology and equipment to get your office cleaned quickly, efficiently and to the highest standard
If you're looking for a reliable, professional and experienced office cleaners in Sydney, look no further than MSR Services! Contact us today for a free quote.
Our Office Cleaning Process
At MSR Services, we cater to a wide range of office cleaning needs by following a streamlined process to ensure a thorough job.
Initial Consultation

The first step is to have an initial consultation where we discuss the cleaning job, frequency and everything else we need to know. We can do this on the phone, online or in person.

Site Check

After the initial consultation, we need to look at the layout and condition of your office space through an on-site inspection. We can then itemise a list of cleaning services we can provide, which you can pick and choose from.

Custom Quote

We will then provide you with a quote for our commercial cleaning service. This will be based on whether you are looking for a one-off or regular clean. We then move forward once you sign off on the work.

Organise Access to Your Office

We'll work with you to organise access to the building, especially if we need key cards or other security checks for our office cleaners. Just let us know what you need, and we'll take care of it.

Start Cleaning

Once you are happy with the quote and our cleaners get access, we will schedule a time for them to come in and do the job. We always arrive on time and work quickly and efficiently to get the job done right.

Ongoing Review of Our Performance

We always check in with our clients after the initial clean to see if they are happy with everything. We can also provide additional services if you need them. If you're unhappy about anything, we want to know so we can improve.
Professional COVID-19 Cleaning Services in Sydney
The COVID-19 pandemic has disrupted normal life and changed how offices do business. Due to the nature of the virus, there emerged an emphasis on deep cleaning, disinfection and sanitisation to prevent the spread.
MSR Services is a commercial cleaning company that specialises in COVID-19 cleaning services. We follow all the latest protocols from NSW Health to ensure that your office is safe and clean. Our professional cleaners use hospital-grade disinfectants to clean and sanitise your office space. We understand that peace of mind is important, so we go above and beyond to ensure your safety.
Our COVID-19 office cleaning services include carpet steam cleaning, disinfection and sanitisation of surfaces and high-touch point areas, equipment cleaning, kitchen cleaning, bathroom cleaning and more. We can schedule a one-off clean or provide regular cleaning to keep your office clean, disinfected and sanitised.
For the most reliable and professional COVID-19 cleaning services in Sydney, contact the experts at MSR Services today.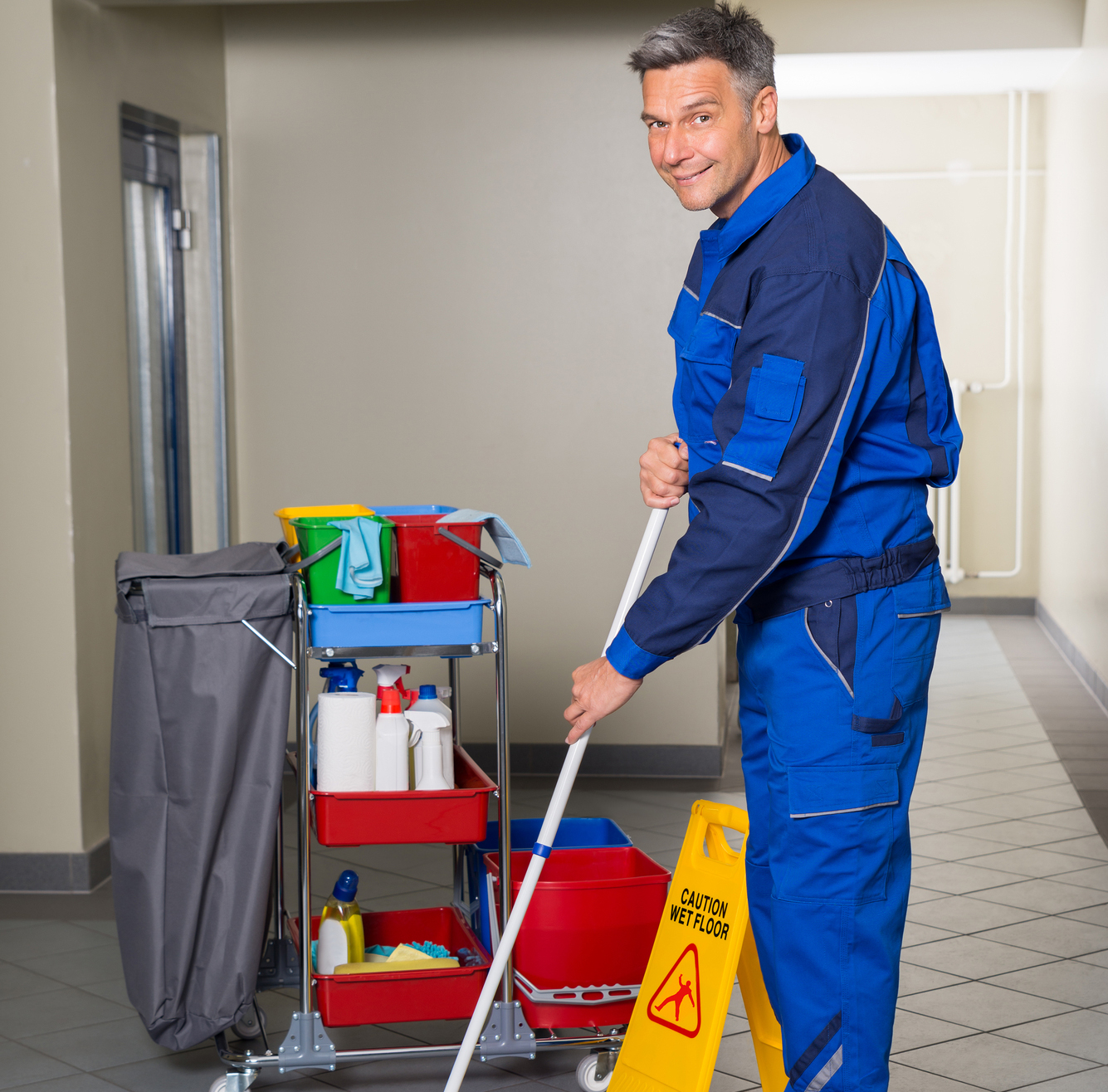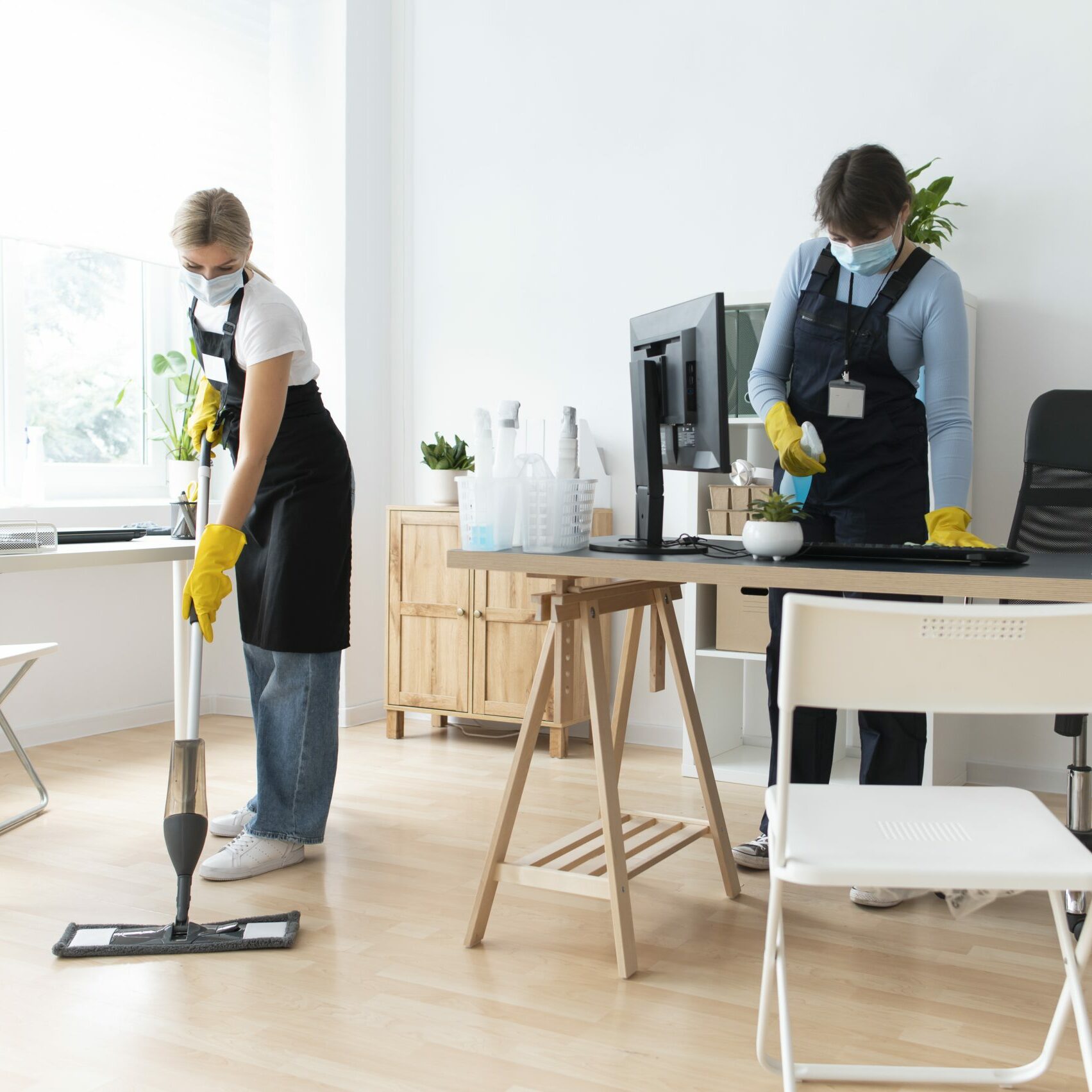 Quality Office Cleaning Solutions in Sydney
You can count on us to turn up on time and do a thorough job, which is why our office cleaning solutions are highly rated throughout Sydney. When you work with MSR Services, we leave no corner untouched and pay close attention to the small details, ensuring a quality office cleaning solution.
No matter how big or small your office may be, our cleaners will work quickly and efficiently to get the job done right. We understand that first impressions count, so we always make sure your office is clean and presentable for clients and customers.
Our office cleaners are fully vetted beforehand so you know you have a professional and trustworthy team attending your premises. We offer flexible cleaning schedules and can work around your office hours to avoid disrupting your operations. We want to ensure 100% customer satisfaction and will go the extra mile to achieve this. We encourage our customers to give us feedback regularly so we can consistently work on improving our services.
If you're looking for an office cleaning company that can deliver a great service at competitive rates, you've come to the right place with MSR Services.
Office Cleaning For Any Budget
MSR Services is a commercial cleaning company that has been providing quality office cleaning solutions to businesses in Sydney for many years. We will work with you within your budget to develop an office cleaning solution that meets your needs. We understand that every business is different and has different requirements for commercial cleaning, so we're happy to tailor a solution that's just right for you.
Apart from regular cleaning, we also provide one-off cleans, before and after party cleans, end-of-lease cleaning, make good services, bathroom supply replenishment and recycling services – offering a one-stop solution for offices across the city, whether you are in Sydney CBD or out west in Penrith.
For a no-obligation quote, give MSR Services a call today.
Frequently Asked Questions
Office cleaning involves cleaning all common areas such as the reception, kitchen, bathrooms, meeting rooms, floors and hallways. Individual offices, cubicles, desks and equipment are also part of the process.
We ask that you please book our services at least 48 hours in advance so we can ensure the availability of our staff if you are looking for a one-off clean, a new customer or an existing customer that needs to reschedule.
Yes, for long-term contracts, we are happy to provide a discount. Give us a call to discuss what cleaning services you need and how often, and we'll gladly price it up for you.
We use a variety of methods depending on the type of surface and level of dirt or grime. These methods include vacuuming, mopping, dusting, wiping down surfaces, spot cleaning, carpet cleaning, window cleaning and deep cleaning.
This depends on the size and condition of the office, but generally, it takes a few hours to complete a thorough clean. If you have a larger office or one that requires more attention, it may take longer.
We offer after-hours commercial cleaning services so we can take care of your property without disrupting your everyday operations. Let us know your preferences, and we'll look after you and your property.
We take extreme care to prevent equipment damage, but our cleaners are fully insured for your peace of mind. This includes professional indemnity insurance, which covers damage to equipment and property.
This depends on your individual needs and requirements, but we generally recommend weekly or fortnightly office cleaning services. Offices with frequent visitors may require twice-weekly cleaning.
You don't need to do anything special to prepare, but if you have any specific instructions, please let us know so we can take care of everything for you. We ask that you minimise floor and desk clutter to ensure a thorough job.
We're dedicated to providing the best possible service, so if you're not happy, please let us know as soon as possible so we can rectify the situation. We do our best to ensure any issues are resolved to your satisfaction.