Keep Children Safe

As kids are most susceptible to germs, a proper clean with top attention to hygiene ensures they are healthy and safe.

After-hours cleaning

When all the kids and staff have gone home, you childcare centre will get a good and proper clean to promote a healthy environment.

Police-checked cleaning staff

With us it's simple. Any staff that fails a police check does not get hired. Be confident we screen meticulously and only hire staff members with top integrity.
Clients we've worked with: Our Childcare Cleaning Services
Our childcare cleaning services are thorough, covering all surfaces spaces, play rooms, toilets, playgrounds, tables and chairs, carpets, toys and games to ensure kids have a safe, clean environment.

Complete Surface Cleaning
We make sure all surfaces go through a deep clean process, leaving you with properly sanitised surfaces in general areas, rooms and food prep areas of the centre.

Vacuuming, Mopping and Dusting
Soft floors or hard floors, our staff have all the best equipment and professional cleaning agents to comprehensively clean, vacuum, mop and dust all nooks and corners. Disinfection and Sanitisation
It's not enough to do a simple wipe over high touch point areas like switches, toys and tables. Proper disinfection and sanitisation procedures are employed to kill off all germs. Recycling and Waste Disposal
It may be out of sight, but to us it's never out of mind. Our team provides a comprehensive recycling and waste disposal service so you have a one-stop solution.

Window and Door Cleaning
Sticky fingers, crayons, paint, food, dust and more can end up on windows and doors, which is why our cleans include windows, doors, handles and doorknobs. Carpet Cleaning
Carpets can accumulate dirt, stains, and food spills quickly due to heavy usage. Regular cleaning can help remove these dirt and stains to maintain a clean and hygienic carpet.
MSR cleaning services have been cleaning our business now for over 5 years. In that time the management and staff are very professional and there quality of work is excellent.
Salvatore Gerace
2023-02-16
If you're looking for a cleaning company that provides outstanding service, well look no further because MSR services is the company for you. No matter how large or difficult the job is they will get it done. Their attention to detail when it comes to cleaning a premises is class leading.
lindsay farquhar
2022-12-20
I have been working with MSR Services for many year. Very proactive and responsive to all cleaning and facilities needs. Nothing is to difficult and during the pandemic MSR Services covered all levels of Covid defence including fogging and increase disinfectant cleaning of hard services to ensure a high level of hygiene within our facilities.
We are a small office, but the professional level of cleaning provided by Ricardo our cleaner from MSR is outstanding. He is professional, reliable and always does a great job. Alan CMDFA
We have been using MSR"s cleaning services for more than 7 years now, they do an excellent job of keeping our bathrooms clean, rubbish removal, steam cleaning carpets, window cleaning and pest control for us. They provide a great service at a competitive price, we would have no second thoughts at recommending them to any business
Prompt, efficient and friendly service. I love working with these guys. As the Manager of a busy Warehouse MSR make my life much easier.
Allan Schumacher
2022-11-17
My experience with MSR spans three decades. They are always willing to help and can be relied on.
Julie Mlinaric
2022-11-17
I have been working with MSR for years and found their management and staff friendly and great to work with. Noel being my account manager is very hands on and no task is ever an inconvenience for him. Would highly recommend
Have worked happily alongside Msr team for over 10 years. Excellent quality of work, fast and efficient professional service. We are always recommending their services to our clients and receiving outstanding reviews.
MSR has helped my business for a number of years with the secure destruction of documents, removal of waste and a make good when leaving a prior premises. The office staff are always helpful and make organising jobs extremely easy and the staff who I have interacted with have always completed work to a high standard and act in a professional manner.
Types of Centres We Clean
It doesn't matter if your centre looks after 2 children or 200 children, or if you're open for an hour or for a whole day. Our tailored services cater for all childcare centres.

Long Daycare Centres
Since long daycare centres operate for longer hours, this gives kids more time to create a mess. With our heavy duty equipment and properly trained staff, the biggest jobs are easily taken care of around your schedule.

Preschools
With all the toys, crafts, chairs, desks and toilet facilities in constant and 'creative' use, you can rely on our professional approach and knowledge to ensure your preschool is cleaned regularly and cleaned well.

Creches
Creches are common in many businesses, gyms, clubs and hospitality sites. Since they cater to children of varied age groups, they can get dirty quickly and will need professional cleaners to help maintain a healthy and clean environment that parents expect.

Out of School Hours Care (OOSH)
When kids finish school, the last thing parents want is their OOSH care to be dirty. Our thorough cleaning will keep your entire premises clean and sanitised, giving the youngsters a hygienic environment to enjoy.
Sydney-wide childcare cleaning services
A clean and well-maintained childcare center creates a positive image and demonstrates to parents and guardians that their child's well-being is given huge importance. As a professional cleaning services company, we also provide childcare cleaning throughout Sydney. At MSR, we have always made it our number one priority to deliver a first class service and result for anyone operating in the childcare sector.
Kids are small, they are sensitive, so our cleaning and sanitising is always outstanding. For total peace of mind, we do all thorough checks (such as working with children police checks) before hiring anyone, and possess all current insurances and certifications required
Why Choose MSR Services Professional Childcare Cleaning?
We have a proven track record, a long list of clients, and we know all the ins-and-outs to get a childcare facility super clean.

Enhanced Health and Safety
A proper cleaning service which also disinfects and sanitises all surfaces gives you a greater level of clean, and this is something the parents of young children will definitely notice. Our enhanced health and hygiene cleaning can help build a great reputation for your centre.

Avoid Staff Burnout and Attrition
Looking after young children can be exhausting. Why have your staff doing the cleaning duties after hours and risk losing them through burnout? A professional clean is efficient, cost effective, and allows your staff to focus purely on their already-demanding core duties.

Present a More Professional Appearance
That 'wow' factor is worth its weight in gold. When parents drop off or pick up their young ones from your childcare facility in Sydney, you'd want them to see a clean and professional environment that fosters peace of mind and confidence in your centre. Get a Comprehensive Service
Ours isn't a standard run-of-the-mill service. A childcare facility with children way too young to clean up after themselves needs specialised cleaning. With us, you get proper planning, trained staff, top equipment – all leading to a thorough clean, disinfection and sanitisation.
More Reasons to Trust MSR Services
You have a childcare business to manage, so cleaning shouldn't get in your way. With more than 40 years experience, we have the best equipment, we know how to hire the best people and, most of all, offer so many benefits including:
Satisfaction of outcome
Dedicated cleaning team with experience in childcare centres
Excellent punctuality
Experience in all types and sizes of childcare cleaning
Regular cleaning schedules
Management of waste handling services
Saving your staff so much time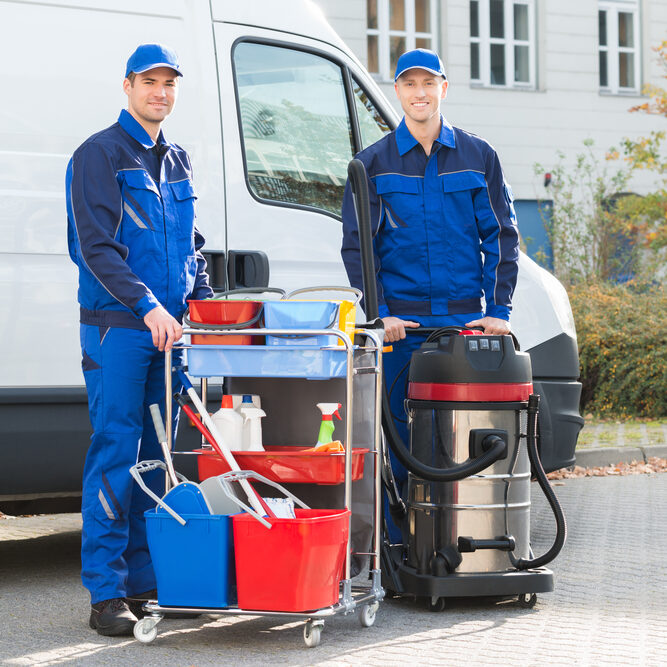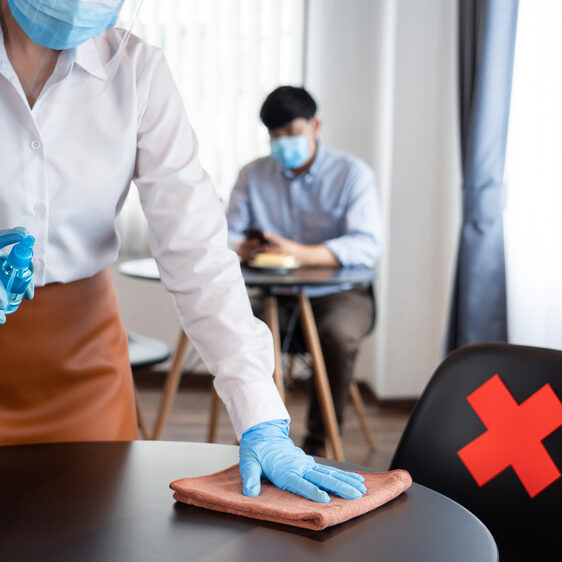 Have A Viral Outbreak in Your Centre? Trust the Experts
Viral outbreaks are common with plenty of diseases going through centres regularly, which can be extremely frustrating for parents and staff alike. Unfortunately with so many children in such close proximity, this often cannot be helped, but there are steps you can take to reduce the frequency of it occurring.
Responding to an outbreak requires a coordinated, proactive and immediate approach to prevent the spread and protect the health and well-being of the children, staff, and families involved. In such a situation, a 'deep clean' is needed urgently. Our standard cleaning regimes are thorough on their own accord. But an MSR deep clean will make sure everything is disinfected and sanitised to the highest standard.
Our team arrives wearing proper protective gear with a clear plan to clean not only the regularly exposed surfaces and touch points, but we also get into every space and corner to remove the virus, germs and bacteria causing the spread. The result is a beautiful looking, clean facility free of viruses and other nasties.
Competitively Priced Childcare Cleaning
We definitely don't claim to be the cheapest, but our reputation on the Sydney childcare cleaning market is one of good value for a high-quality clean.
What makes us highly competitive in price is that ours isn't a one-size-fits-all cleaning service. The way we handle price quotes for clients is as thorough as our cleaning services.
Your childcare centre is unique in size, it operates on your time schedules, it has a certain amount of kids, equipment, facilities, staff etc.
We take all that into account and formulate a cleaning plan around those parameters. Then, we hand you a price we are confident will work for you. And with that competitive price comes a commitment to deliver a first-class customer service. We pride our business on unparalleled consistency and communication, and an acute attention to the smallest details.
Apart from childcare cleaning, our other services include general commercial cleaning and office cleaning in Sydney.