Plenty of cleaning businesses operate in Sydney, so it's important to learn the key differences between domestic, industrial and commercial cleaning.
What exactly is commercial cleaning?
While domestic cleaners are likely to be lone rangers, commercial cleaners in Sydney are normally full-fledged teams specially trained to sanitise and disinfect all types of offices, hospitals, schools, daycare centres, medical facilities, community buildings, classrooms, retail outlets, food establishments and more.
Furthermore, commercial cleaners do the full gamut including dusting, mopping, vacuuming, window cleaning, floor stripping and buffing and more. The equipment is likely more industrial grade with specialised cleaning methods employed to compensate for the additional wear and higher levels of dirt, grime and stains.
It is heavy-duty cleaning using very powerful carpet extractors, floor scrubbers and steam cleaners. And, of course, window cleaning inside and out provides a polished aesthetic to deliver a top image to your market.
When to use commercial cleaning?
It is regularly asked: when do you need to use a commercial cleaning company? The answer can be broken down into 2 reasons.
Firstly, if your business has high people-traffic areas, engaging a professional commercial cleaner to periodically clean and sanitise is advisable. It helps you stay on top of the germs and bacteria which are likely to be coming through the door.
On the other hand, once-off unexpected events can trigger a commercial clean. Such events can be many:
Hazardous spills
Disease and pandemic management
Fire and other physical damage
Need for a thorough, deep clean
A classic example is the COVID-19 pandemic where many commercial cleaners have included Covid cleaning services using deep cleaning techniques and disinfection procedures. This specialised cleaning process removes the virus from surfaces before staff can return to work.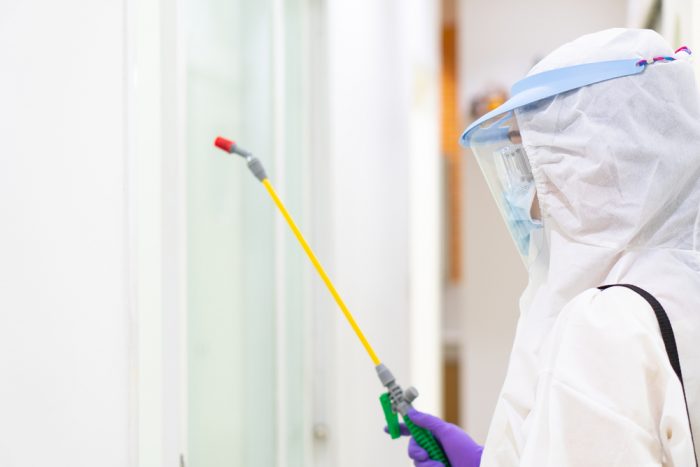 What types of premises need commercial cleaning?
Cleaning some commercial properties like Sydney offices is much more straightforward, while others warrant a special level of attention as they have High Hygiene Protocols.
Among the more general types of businesses are:
Offices
Community buildings (Schools, hospitals, libraries, community centres etc)
Food businesses
Retail
Accommodation
Sports facilities
Industrial warehouses
Factories
Shopping centres
Gyms
Childcare centres
Schools
Medical centres
What about industries with high hygiene protocols?
In basic terms, businesses that fall into this category are either easily contaminated by cleaning personnel (industries including food processing and packaging, medical, and research laboratories) or substances from the business itself can present a danger to the cleaning staff (such as industrial hazardous waste, fine dust emission, and radiation). Cleaning checklists are often used for industries like food businesses to ensure high hygiene standards are maintained.
Generally, cleaning industries with hazardous wastes would be on a larger scale compared to regular office cleaning. As such, officially decreed health and safety standards for each industry normally apply. Only those properly trained in specialised techniques and equipment and the safest ways to use them should be carrying out the tasks.
What are the positive outcomes of commercial cleaning?
The results returned by a qualified commercial cleaning company often make staff feel happier, and your business presents better to the general market. Gains include:
Keeps your own product/produce clean
Reduces damage to your premises
Frees staff from the pressure of cleaning
Gives your business a much better visual image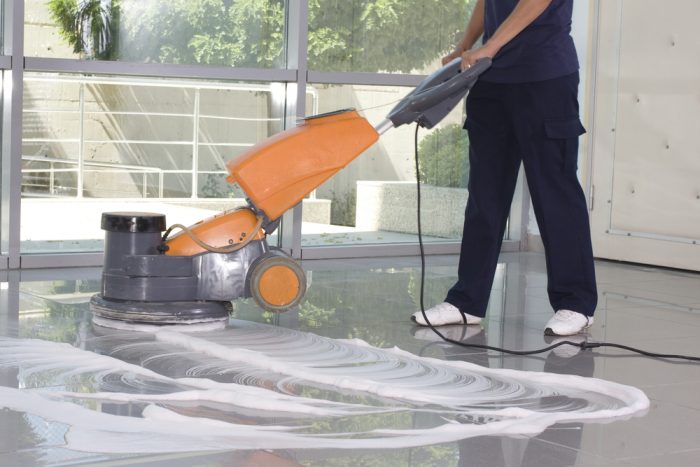 Should you hire a commercial cleaner or in-house staff?
This is the ultimate question – whether to hire in-house cleaning staff, pass on some cleaning responsibilities to existing staff or hire a commercial cleaner. Every business should consider the expense of hiring full-time cleaning staff and buying cleaning equipment. For regular staff that may be given cleaning duties such as sanitising benchtops and mopping floors, is it a productive use of their time and abilities?
The flexibility of a commercial cleaner allows you to pay as you need, which means you don't drain financial resources by hiring full or part-time cleaning staff.
Conclusion
A commercial cleaning team such as MSR Services can come to you when needed and will give you an excellent outcome for a small investment. We use commercial-grade cleaning supplies and can take care of many cleaning tasks for your commercial property, working around your schedule so you can run your business uninterrupted. 
The result – you end up with a sparkling clean property that gives your business a professional appearance without a substantial investment.